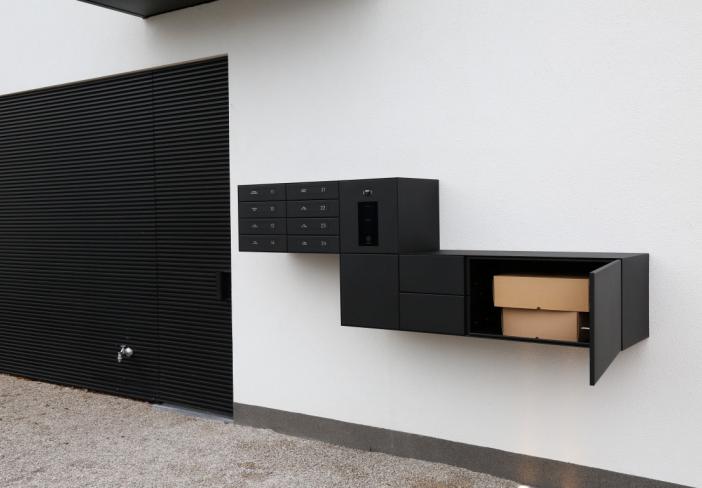 The eSafe Wall: the 'calling card' of your entrance hall
The entrance hall is traditionally the 'calling card' of your apartment or multi-family home. The eSafe Wall now also offers a solution for the delivery and collection of parcels via the entrance hall of a multi-family home or apartment.
The eSafe Wall ensemble combines multiple functions in one: electric mailboxes, eSafe parcel compartments, doorbells and videophone. It also allows you to exchange items with your coresidents or third parties. So you no longer have to leave your apartment key under the doormat.
The eSafe Wall is flexible depending on the available space or the desired style and is available in any RAL colour of your choice. Customisation options with wood and mirror inserts allows for unlimited creativity. You can place it indoors or outdoors.
"The eSafe Wall, with it's flexible features, completely fits in with the look and feel of every entrance hall."
This can also be interesting for companies. Do you want to make your employees' lives easier by letting them have their online orders delivered to the workplace, without bothering the reception? Collection by customers, delivery by suppliers, exchange of keys, etc.: with an eSafe at the door, all of this can now be arranged.