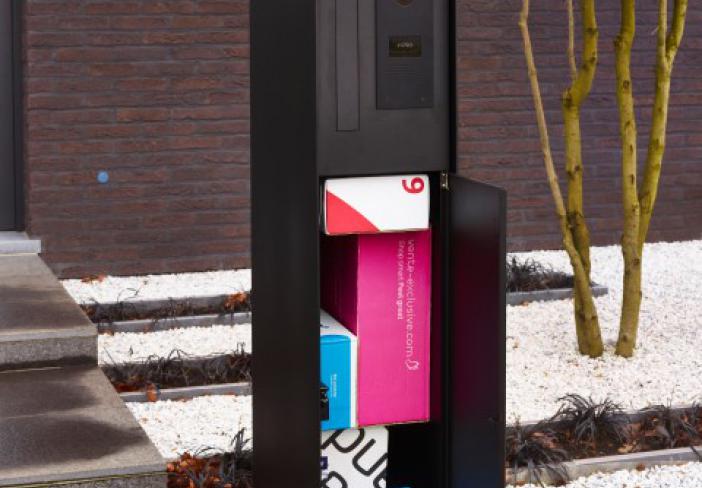 Make your employees' lives a lot easier
Do you want to make your employees' lives easier by letting them have their online orders delivered to the workplace, without bothering the reception? Collection by customers, delivery by suppliers, exchange of keys, etc.: with an eSafe at the door, all of this can now be arranged.
A single parcel compartment combined with a mailbox or several parcel compartments for individual pick-ups in combination with videophones. The eSafe Wall is flexible and can be tailored to your wishes, the available space or the desired style. It is available in any RAL colour of your choice. Installation is possible both inside and outside.
There are also 3 stand-alone models that can offer a solution for traders and liberal professions: the Fenix Connect, Nexus en Bulkbox. 
"With an eSafe, you make life a lot easier for yourself, your company, your customers and suppliers."